---
Welcome to the
Saskatchewan Music Festival Association
Competitive Festivals
The Saskatchewan Music Festival Association (established in 1908) is committed to promoting excellence in music and speech arts by providing performance and educational opportunities through competitive music festivals in the Province of Saskatchewan. In addition to the production of 47 district music festivals, SMFA provides a provincial Syllabus, entrance to the annual Provincial Competitions, Concerto Competition and Opera Competition, as well as the National Level of Music Festival competition. Member festivals are organized by local volunteers and judged by qualified professional musicians.

Areas of competition for musicians include: voice, piano, guitar, strings, woodwind, brass, percussion, pipe and electronic organ, choir/school music including special education, multicultural, speech arts (individual verse and speech therapy classes, storytelling), small ensembles, as well as band and orchestral classes. Entrance to SMFA festivals is accessible to all ages, all ethnic groups and people of all religions across the province. Participants may enter any classes for "adjudication only" and forego marks and scholarships. SMFA hires over 170 qualified professional musicians to serve as adjudicators each year.
---
SMFA Annual General Meeting (Virtual)
November 7, 2020 @ 10:00am

Due to restrictions under COVID-19, and for the safety of our members, the 2020 Annual General Meeting will be held in virtual format. Please register at the link below and help us reach our goal of 100% attendance by District Festivals. Deadline to register is November 4, 2020.
The AGM will be followed by a Q & A on COVID-19 and safe festival planning for 2021.
Register for AGM
Voting rights are based on the number of entries in all classes published in the official program for the District Festival immediately  preceding the AGM of the Association.
Less than 150 entries – 1 vote
150 to 299 entries – 2 votes
300 entries or more – 3 votes
Notice of Motion: The Saskatchewan Music Festival Association withdraw from the Federation of Canadian Music Festivals. (Tammy Villeneuve/Dianne Gryba; CARRIED)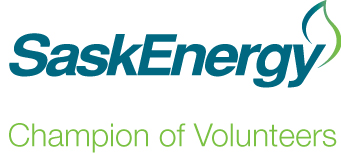 ---
SMFA Fundraising Appeal

Like many artistic organizations, SMFA has been greatly affected by the COVID-19 pandemic. Most of our 47 District Festivals were cancelled for 2020. The Provincial Finals Competition, a wonderful celebration of inspiring performances by students within our District Festivals, could not go forward. Cancellation of festivals to this magnitude has not happened since World War II.
Despite the current disruption, SMFA is moving forward with programs to support and encourage young artists. Our resources are limited by the loss of income usually generated by local and provincial festivals. We don't want the COVID -19 pandemic to weaken our support of young musicians and their teachers, who depend on the music festival organization.
Your financial assistance will help us through this difficult time. If able, please consider a donation by clicking on the button below. Thank you for your support!
DONATE HERE
---
SMFA Teacher Directory

The SMFA Teacher Directory is intended to help connect teachers with students in communities where there is a need. Teachers accepting new students are invited to submit their information to sask.music.festival@sasktel.net for inclusion in the directory.
Teacher Directory
Use of this resource does not constitute or imply an endorsement by SMFA.
---
SDA & SMFA Spoken Word e-Festival
The Saskatchewan Drama Association (SDA) and the Saskatchewan Music Festival Association (SMFA) Spoken Word e-Festival is for Saskatchewan students, ages 5 to 17 years and any level. This program seeks to allow students to prepare, perform and develop their ability to speak with purpose to an audience. Entering the Festival will give you a chance to work towards a goal, improve your public speaking skills, perform and have fun!
Deadline for the next Spoken Word e-Festival is November 30, 2020.
Classes Offered & Entry Information
Entry Form
---
The Saskatchewan Music Festival Association
receives funding from the SK Lotteries Trust Fund for Sport,Culture and Recreation.