Cultural Impact & Advocacy
Cultural Impact
Since 1908, the Saskatchewan Music Festival Association (SMFA) has grown with our province, always in step, always in tune.  The SMFA reaches out to people of all ages and all backgrounds across Saskatchewan. Our structure and programs have been modeled throughout Canada.
Our mandate is to promote excellence in music and speech arts by providing performance and educational opportunities through competitive festivals. This requires us to work closely with the many people who come together to keep the festival movement alive and well in Saskatchewan, including:
music and speech students
teachers
parents and extended family
volunteers
donors
audience
47 District Festivals are held annually across the province, creating a significant impact in each of their communities and surrounding areas.
These communities embrace the festival concept because it provides:
an element of educational growth, as well as entertainment that brings the community together
the opportunity for communities to acknowledge and support the success and endeavours of their young people
encouragement for students to set goals and showcase their abilities, while receiving constructive adjudication from professional musicians
local volunteers an opportunity to be involved with young people in their community in a positive way
participating students with the performance opportunity to develop confidence and self-discipline, while acting as positive role models for their peers
Since its early days, the Association has provided both competitive and non-competitive classes for solo performers, and for community groups and schools in choirs, bands and orchestras. SMFA's continued expansion encouraged the formation of other provincial music organizations. Saskatchewan was not only the first to form a Provincial Music Festival Association, but also the first to use a common syllabus for all its member festivals. The use of the common syllabus assures that a high standard is maintained.
SMFA partners with the other music organizations across Saskatchewan to ensure that the programs we develop are relevant to the needs of our young people. Accessibility to programs and recognizing changing demographic circumstances within the province is a high priority. The broad-based volunteer component of SMFA allows the organization to operate at the grass roots level, thereby closely monitoring these changes and adapting to them.
Every attempt is made to ensure that the experience attained by participants is positive, beneficial, and works in concert with the SMFA vision which is to enhance lives through an appreciation for music.
SMFA believes that the need for a culturally aware society is of increasing importance, given the pressures exerted upon us by the rapid electronic environment in which we live. Our organization is committed to cultivating that awareness by providing information, education, opportunity and a clear vision of the role we play in this task.
Advocacy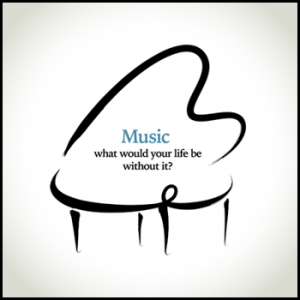 The Importance of Music in Your Life
Music is the key to creativity
Music fuels the mind. A creative mind has the ability to discover and to be innovative. Playing a musical instrument allows us to tell a story without words. Both require maximum right brain usage, which exercises both creativity and intellect.
Music makes learning more enjoyable
Music can be very engaging in the classroom and is a great tool for memorization.  Teaching through song enables students to retain information more quickly and for a longer period of time. Music teaches us self-discipline and time management skills. When we study music, small steps are taken to achieve larger goals. Music education keeps students focused and promotes positive choices.
Music is the language of the universe
Music is universal, in that there are no boundaries to understanding music. Animals, as well as people, can understand and benefit from the power of music. It transcends all boundaries of communication.
Music brings people together
Music is ingrained in all of us. An incredible connection comes from making music with others. This is also true for an audience listening to the performance of live music.
Music has a therapeutic effect in the lives of humans
Music is known to have healing powers. Doctors and therapists often recommend music for their patients. The positive effect of music can promote hope, joy and happiness in the mind of the patient, making it easier for them to respond positively to treatment.