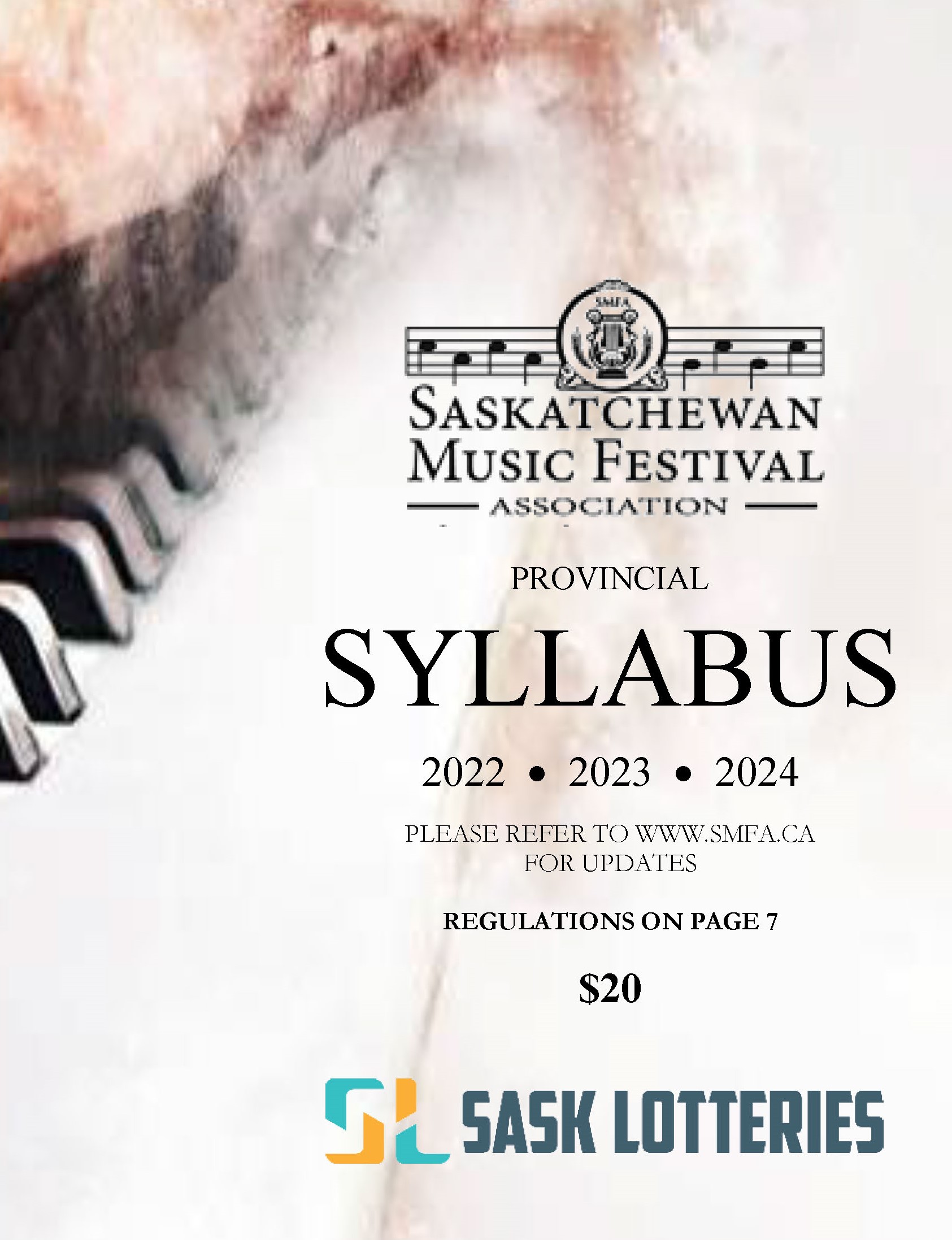 Syllabus
Since 1912, the Syllabus has been used as the foundation of the SMFA Festival System listing thousands of classes offered in the district festivals across the province. Produced every three years, the SMFA Syllabus contains many class options in a multitude of disciplines. Please note that this is a three-year Syllabus and changes will occur.  Changes and corrections are updated as needed and posted below.
To order your printed copy, please use the order form below or email us at sask.music.festival@sasktel.net.
Order Form
To view the online version of the Syllabus:
FOR REFERENCE ONLY; Classes/Class numbers no longer apply. The following Test Piece lists from past syllabi are posted here to assist teachers and students in selecting appropriate repertoire and are intended as suggestions only.
2023 Canada West Performing Arts Festival – Rules & Syllabus